Born Out of a Passion for 
Cannabis

Mycophyte Solutions is a strong advocate for regenerative agriculture practices and bringing farming back to the people. We help farms design sustainable systems coupled with regenerative agricultural practices to grow crops to their optimum genetic potential, simultaneously saving farmers money and improving the environment.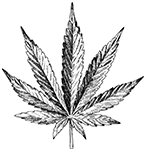 Here at Mycophyte Solutions we integrate the fields of plant biology, mycology, microbiology, ecology, and agronomy. By looking at the system as a whole, we are able to capture a better idea about what is truly going on, thereby allowing us to optimize the performance of all organisms and to grow as nature intended. We use biological systems to improve upon current farming or growing techniques.
Mycophyte Solutions is a group of Mycoagriculturalists that help farmers integrate fungi and other microbiology into their growing systems. We help educate growers about sustainable practices and how to best implement these techniques into their systems.

We specialize in plant/fungal interactions, everything from mycorrhizae to endophytes to bud molds. We can help formulate IPM strategies to minimize your pest pressure while optimizing plant health.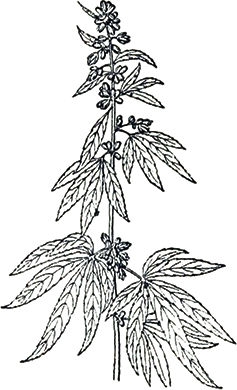 Kyle Kaszynski
B.S. Plant Biology, M.S. Biology | Conc. Mycology | Certified Crop Advisor
Growing up in the mid-west Kyle felt oppressed and ostracized by cannabis prohibition. He came to the West Coast seeking community, education, liberation and an opportunity to deeply explore what cannabis has to offer.
After obtaining a degree in plant biology with a minor in chemistry Kyle went on to receive a master's degree in biology with a concentration in mycology. Realizing that the fungal kingdom is vastly understudied and misunderstood he became fascinated by the way that Fungi interacts and influences plant growth and wanted apply this understanding to regenerative farming practices in the cannabis industry,
Kyle is a Certified Crop Advisor, has worked for multiple organic fertilizer companies, and Cannabis farms to further his knowledge and expertise in agronomy and plant nutrition.
While Kyle continues to focus primarily on the cannabis industry, moving out to Oregon has broadened his scope to include habitat restoration, myco-remediation, and using biological techniques to support farmers, businesses and organizations in meeting their goals in implementing sustainable practices.
For nearly 2 decades Kyle has been unwavering in his dedication, passion and commitment to the advancement cannabis as a community, an industry, a healing modality and an opportunity to deeply connect us to our environment.
Brandon Potter
B.S. Biology, M.S. Biology | Conc. Mycology
Originally from Pittsburgh, Brandon grew up with a strong connection to the outdoors and the oak forests of western Pennsylvania. He pursued those interests through college at the University of North Carolina -Asheville towards a bachelors of science in Biology. The four years following graduating, he remained in Asheville to work as a research forestry technician with the U.S. Forest Service at Bent Creek Experimental Forest, executing research activities and collecting data in the field. During a rewarding time at the Forest Service, Brandon became interested in learning more about the underlying science affecting ecosystem health and management, leading to a Masters of Science in Biology from the University of Wisconsin -La Crosse.
Since 2016, Brandon has lived in Cottage Grove, Oregon. During that time he has served as the lead breeding technician with a marijuana and hemp breeder. This has been a valuable apprenticeship where he has developed his knowledge of applied plant breeding and agronomy at scale. In 2020, Brandon also became a Certified Crop Advisor in the Pacific Northwest region. 
Sam Schall
B.S. Forestry
From a young age Sam's passion for exploring the outdoors led him to a life of working outside closely with nature.  That passion set Sam on a path to how we can be better stewards of our planet through land management. He studied forestry at Southern Illinois University and earned a degree in Forest Resource Management.Thirsty for knowledge, he strove to learn from experience by taking various forest and conservation jobs all over the country.
Sam moved to Oregon to work for the U.S. Forest Service in wildland firefighting and later went on to lead a habitat restoration crew. Once in Oregon, Sam fell in love with the forest, mountains and water and is passionate about building a career around innovative solutions to Oregon's conservation problems. He is currently continuing his education in GIS at Lane Community College and setting up his own restoration case studies.  
Aryeh Hertzbach
Aryeh grew up around productive gardens and lush forests in the pacific temperate rainforests near Eugene Oregon; a town known for alternative lifestyles in a region known for diverse ecosystems. Following the legalization of Cannabis there was a widespread and indiscriminate disruption of our soils, habitats, and watersheds by irresponsible or unknowing farmers. This along with commercial agriculture in general, increased his already strong magnetism to sustainability and soil science.
Despite Aryeh's distaste of the state of the cannabis industry and monoculture in general, his fascination with sustainable agriculture led him to pursuing a job at a cannabis specific soil production facility where he filled roles ranging from equipment operator to product developer. At this time, Aryeh did extensive research on biological products such as Effective Microorganisms, Korean Natural Farming inputs, and fungal inoculums. This newfound knowledge inspired him to reach out to the owners of Dragonfly Earth Medicine, and shortly after, he began an apprenticeship on their renowned regenerative cannabis farm in BC.
Upon returning from this apprenticeship, Aryeh reached out to one of the mycologists that he had worked closely with while doing R&D, Kyle. Together they pursued some of the first biological soil improvement projects that Mycophyte Solutions is so proud to be a part of today.