Improving Land Health From Field to Forest 
Mycophyte Solutions has a staff with diverse backgrounds including a forest and habitat specialist with over ten years of experience making us well suited to achieve your land management goals. Our expertise provides you with services that have a nuanced perspective.  We hold true to land management practices that have proven themselves useful in the past and also practice what we believe will be the land management practices of the future.
Habitat Restoration &
Wildlife Management
• Floating Islands
• Pond & Lake Cleaning
• Restoration/Fish Habitat
• Food Plot Improvement
• Invasive Species Management
• Create Forest Mushroom Logs
• Native Planting/Plant Establishment
• Game & Non-Game Animal Habitat Improvement
Soil Management & Improvement
• Increase Soil Biology
• Mulch Systems & Fungal Mulch Inoculation
• Improve Water & Nutrient Retention
• Land Stabilization & Erosion Control
Wildfire Risk Management
• Wildfire Risk Assessment
• Fuel Load Reduction
• Expedite Decomposition of Woody Debris
• Land Stabilization/Erosion Control
Bioremediation
• Mycoremediation
• Phytoremediation
• Microbial Remediation
•  Promote Ambiguous Biodiversity
Agroforestry & Regenerative
Forestry Consulting
• Alley Cropping/Production Agroforestry
• Food Forest Planning/Implementation
• Regenerative/Sustainable Timber Management
• Invasive Species Management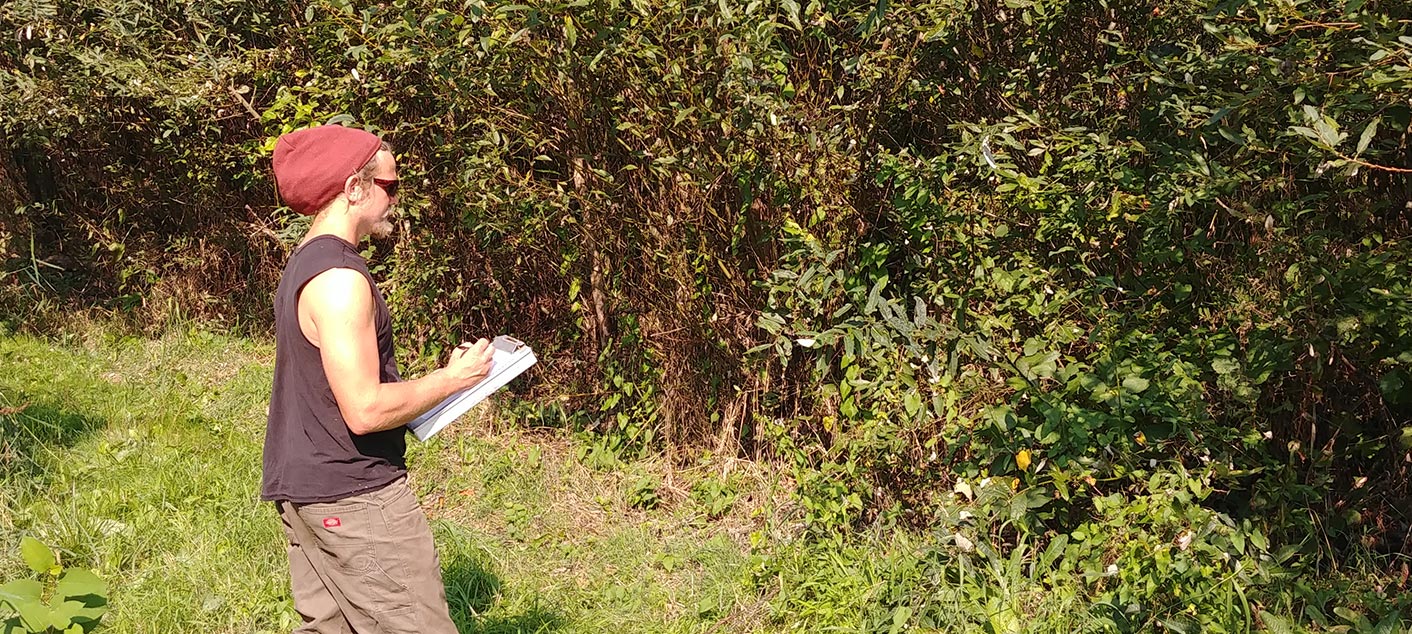 Property Inspections & Assessments
When we inspect a property we look to nature to show us the needs of the land and how the ecosystem could be improved upon. We begin our land management decisions by looking at the soil and the water, as they are the basis of ecosystem health. These findings will allow us to make decisions about the tools and techniques that we will use to meet your land management goals. While we offer a wide variety of services, many of the land management practices we employ can help you meet multiple land management objectives as we treat the system as a whole. By treating problems as small as sediment loss and soil composition, and as large as plant survivorship and timber management, we are able to tailor a land management approach that truly fits your needs.
Enhancing Land Quality of Life
Humans have had a heavy footprint on the planet and with the world population expected to grow to almost 10 billion people by the year 2050, it is important that we manage our land and water in a way that can sustain us and still provide a high quality of life.  We believe the base of that is taking care of our land and water and providing a habitat for all life to flourish.
Many people like to believe that outdoor spaces have always been similar to how they are now, but humans have had a heavy hand in shaping landscapes and water to suit our needs for thousands of years.  This history of landscape management is still evident today of past peoples creating productive landscapes that still serve us to once productive lands that are now too degraded for human and wildlife use.  Our goal is to work with nature to create landscape systems that benefit humans, wildlife, and ecosystem function in a way that is either cost effective or can create income. 
Our services are available  to both land managers as well as private landowners.  If you have any questions or want to discuss in more detail how we can help you, please feel free to contact us!